.
Project Grief is an online school for those recovering from a loss. We teach ART as a tool for grief recovery. Your gift allows you to choose ONE of the following courses:
1.) Project Grief (master course): 1 month of unlimited access OR
2.) Holidays After Loss: untimed access to five craft projects
To redeem your gift:
1.) Create a personal account by logging in to the course of your choice.
For Project Grief (master course), enroll here.
For Holidays After Loss, enroll here.
*You must choose one of these courses. Code is not valid for both courses.*

2.) When you get to the site, click "Enroll". Enter the PROMO CODE that was given to you in your card.

*If you misplaced your card, or don't know what your code is, email us at [email protected]*
Which course is right for you?
Side-by-side comparison: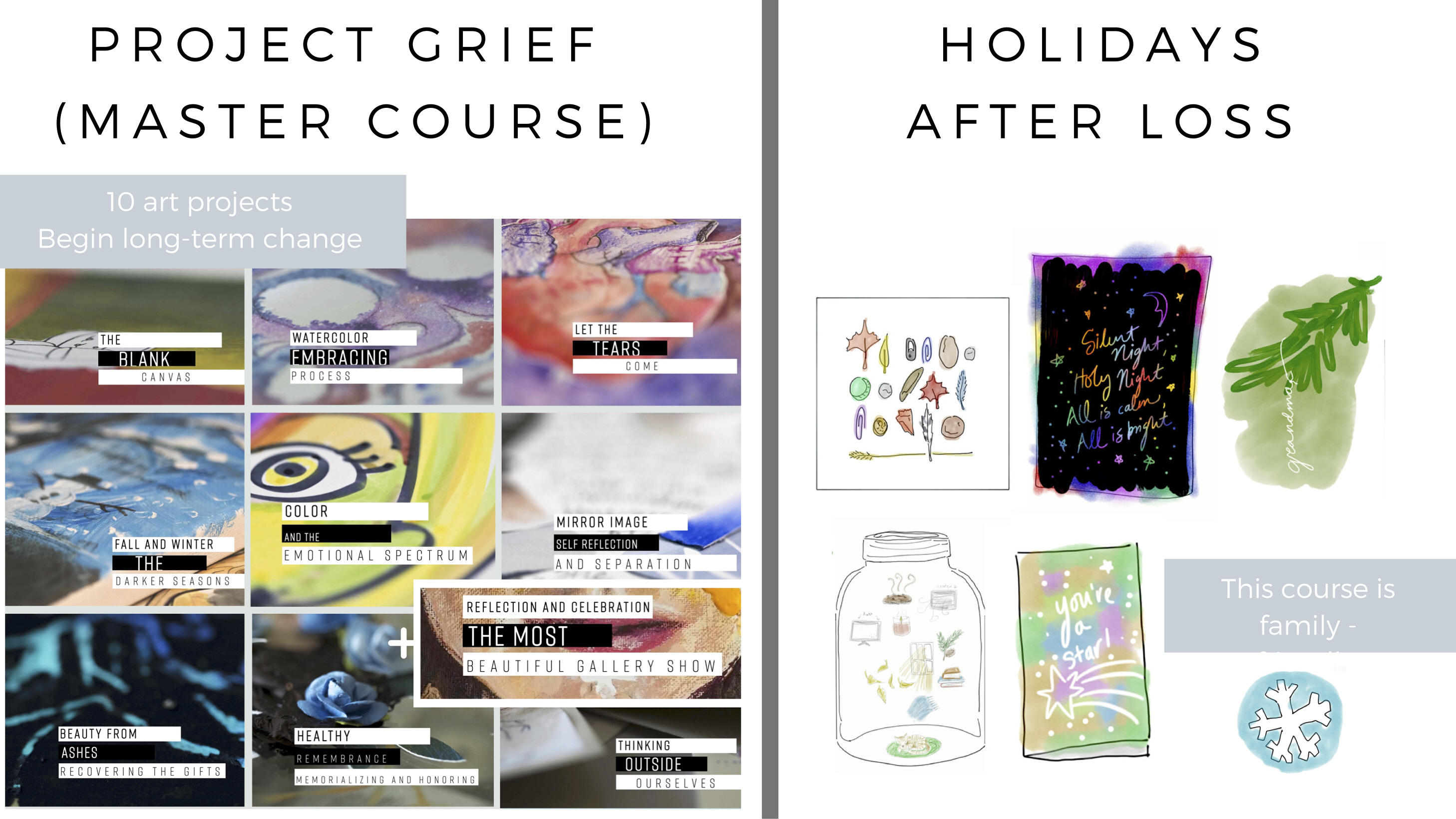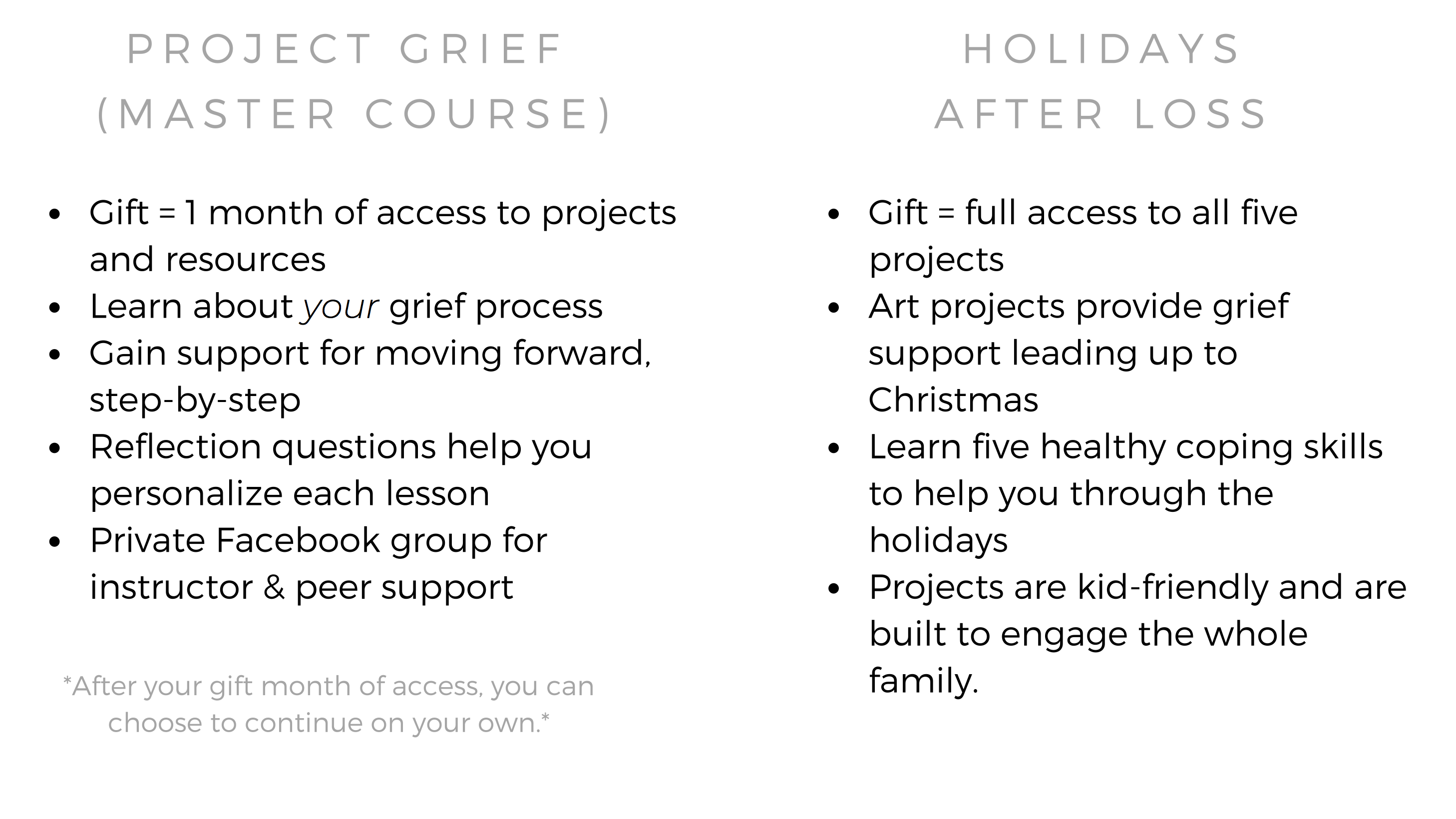 What if I don't feel ready to do it?
It's OK to feel that way. There's no "correct" timeline for processing your grief. If you don't feel ready to do the course right now, you can enroll in one of the courses later. Promo code expires 12/01/2020, so just remember to use it before then.
Got a question? I'd be happy to help. Email [email protected]