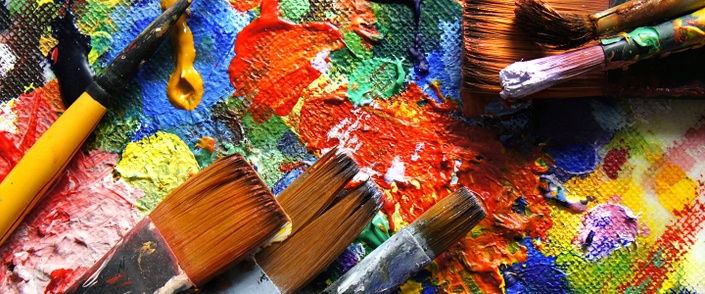 Project Grief - Master Course
Use ART to transform your loss into something beautiful - TEN in-depth lessons to help you move forward.
Watch Promo
Enroll in Course
Grief is a natural response to loss, but we also need a healthy way to express it.
Otherwise, it will just stay bottled up inside.
A year (or more!) after loss, you might find yourself just beginning to process with the thoughts and emotions of grief, as well as the need to adapt to all the changes that loss has brought into your life.

But beginning to face your grief

can feel just like facing a blank canvas.

Where do you even start?
Project Grief - Master Course can help you find a way through.
What if you could get helpful, affordable, and accessible support:
On your own time (even in the midnight hours!)
From the comfort of your own home
Using a different, creative approach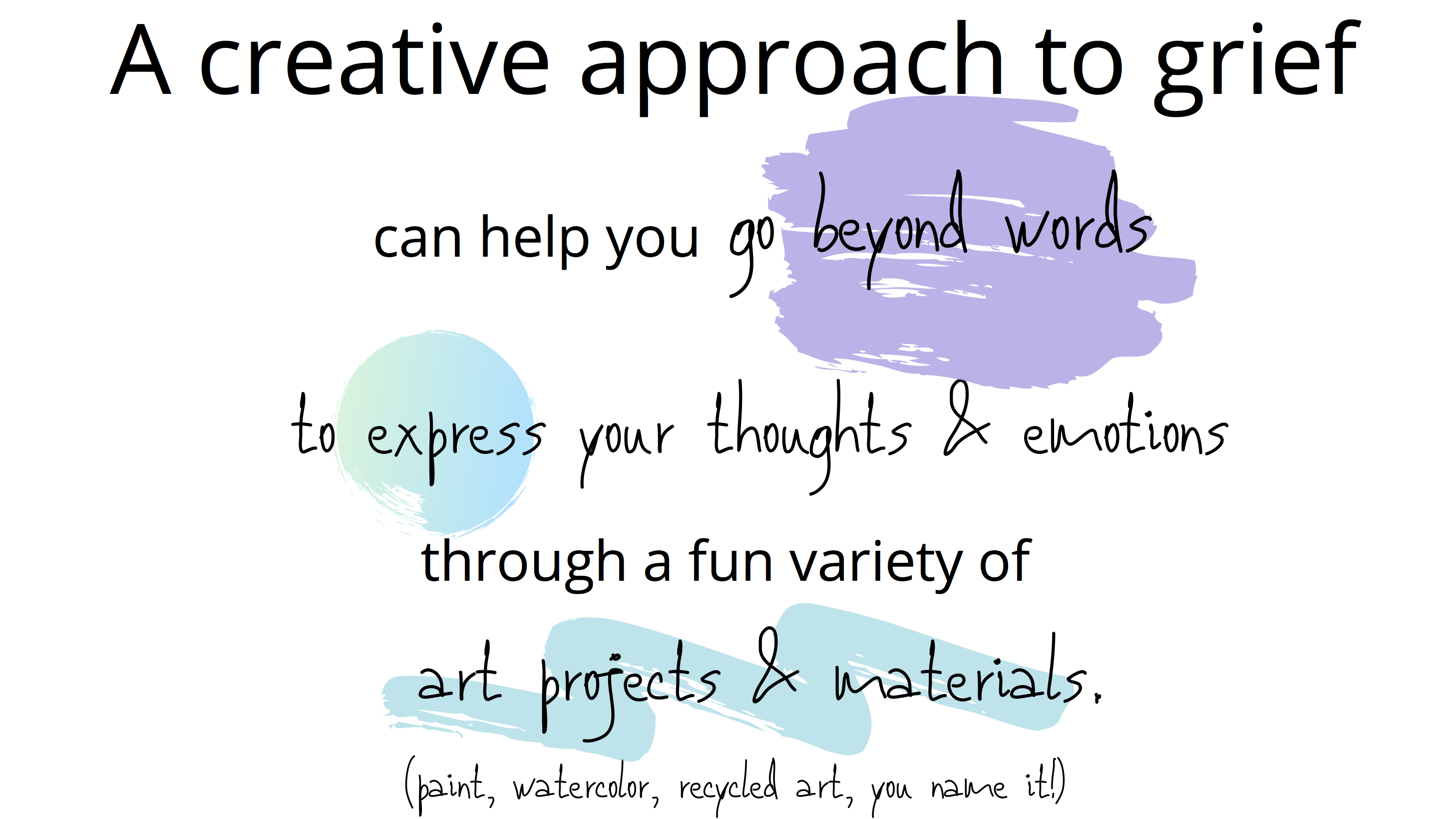 It's so difficult to express loss and deep emotional pain in words. But ART helps us go beyond words. That's why ART can be the extra tool you need on your grief journey.
Your Instructor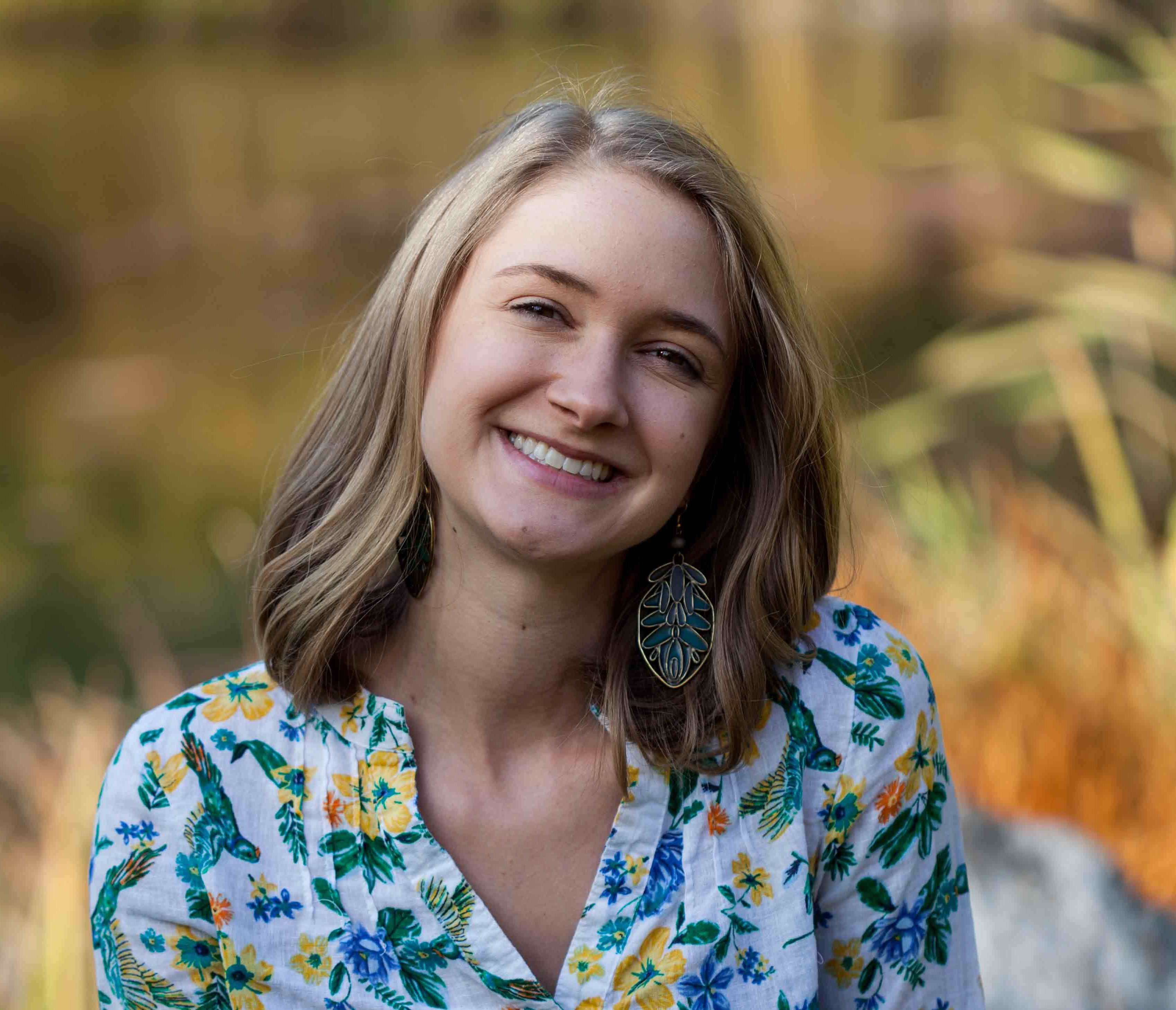 "Loss is so hard! I've been there. I lost my dad to a sudden heart attack when I was twelve years old. We lost my grandma to cancer the following year, then a close aunt right after that. Grief and art have always been a big part of my life, and I created Project Grief to pass on the techniques, mindsets, and resources I developed to help myself through."
You can learn to express and transform your grief into something beautiful.

In this course, I will guide you step-by-step on your grief journey.

Here's how it works:
Each art project is designed to help you take the next step in processing your grief.
(Yes, it's that simple!)

Here's a small glimpse at the beautiful things YOU can learn to make: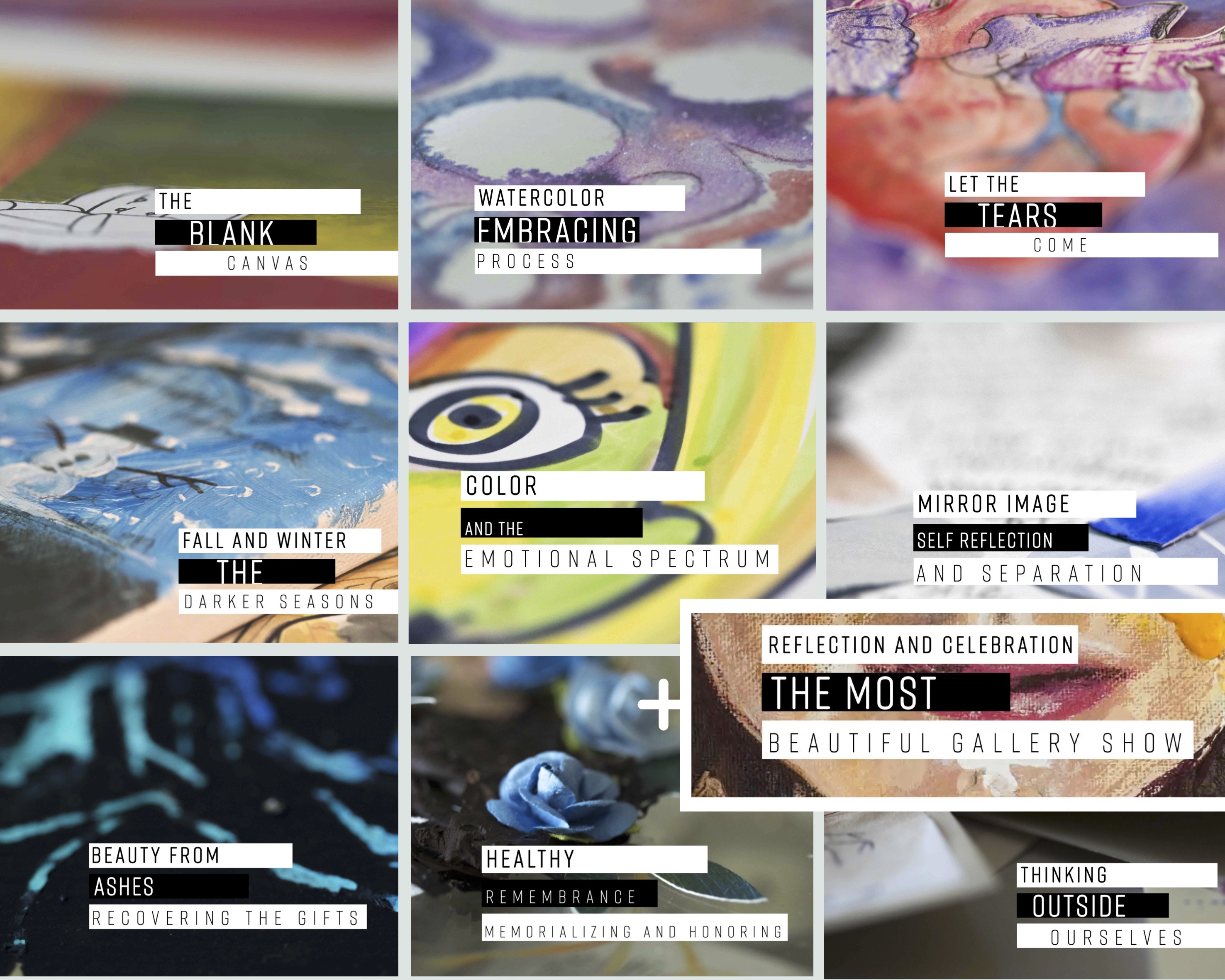 "How can I make something like that?"
Don't worry! I'll show you how!
Each of the in-depth lessons are jam-packed with written instructions, PDF templates, and high-resolution video.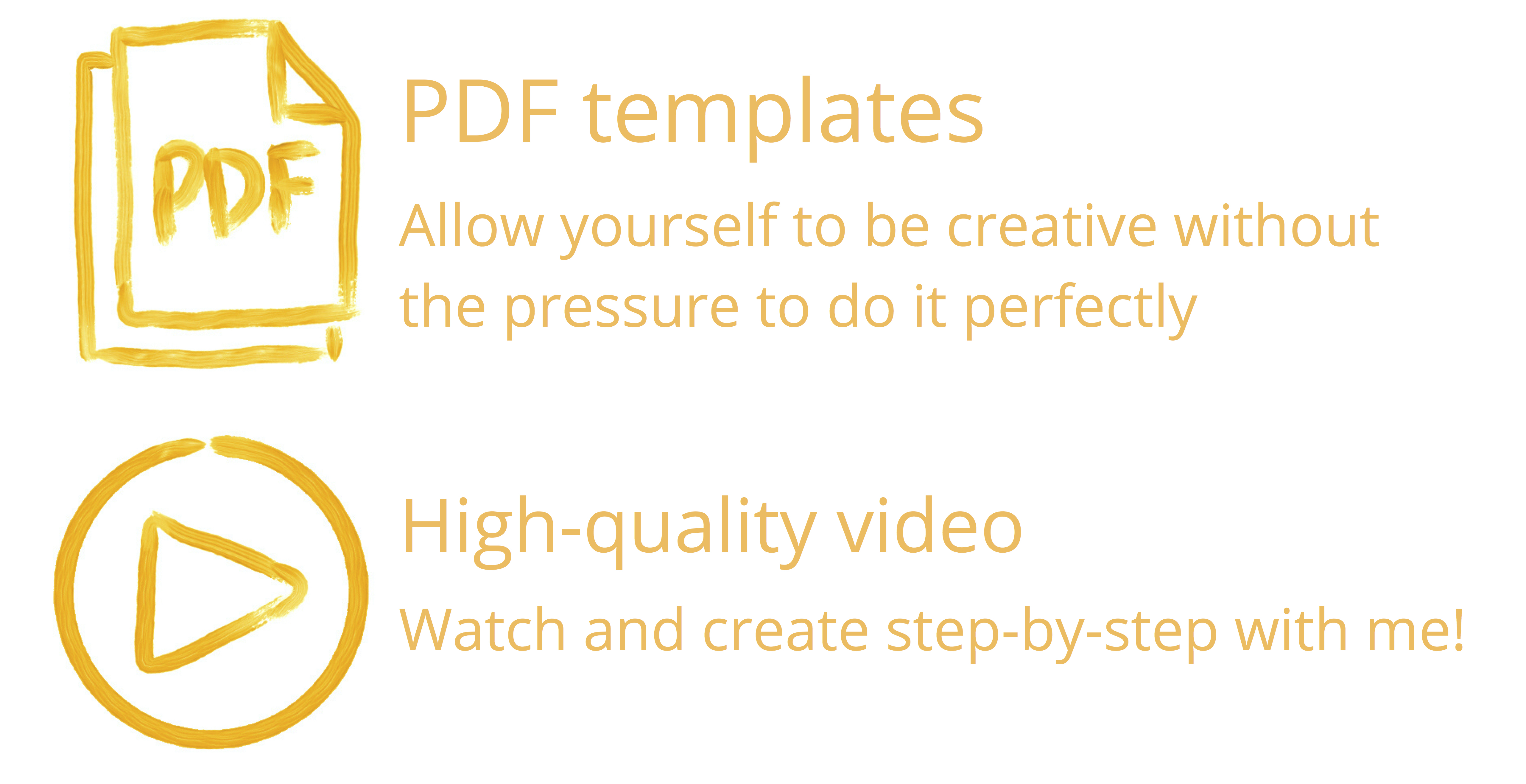 That way, you've got the structure to help you begin to create (even if you have no previous art experience!) as well as the freedom to create on your own when you want to!
Plus:
The added bonus of a private Facebook community means that you don't have to go through this alone.

What if I'm not an "artist"?"
That's my favorite question! You don't have to be an artist in order to benefit from art as a tool for grief recovery. That's because, unlike fine art (which all about the final product), grief art is all about the process. So if it ends up ugly or messy, great job! Grief is ugly and messy, too.
And if you are artistically inclined, I'm so glad you're here! There is so much potential for growth when you learn to put more and more of your emotions and thoughts into your artwork. This course is for you, too!
Art materials:
In addition to course videos and lessons, you will need some art materials and household items you'll likely have around the house. When you enroll, you'll get a printable shopping list, OR if you'd prefer, you can check out the Amazon list here.
How much time do I need?
Your pacing is completely up to you! You might already know that Grief is a long-term process (though I wish there was a quick fix!). Therefore, Project Grief master course is built to support real, long-term healing. I recommend completing no more than one lesson a week. If you do this, you'll complete it in approximately 10 weeks - but longer is fine and totally normal!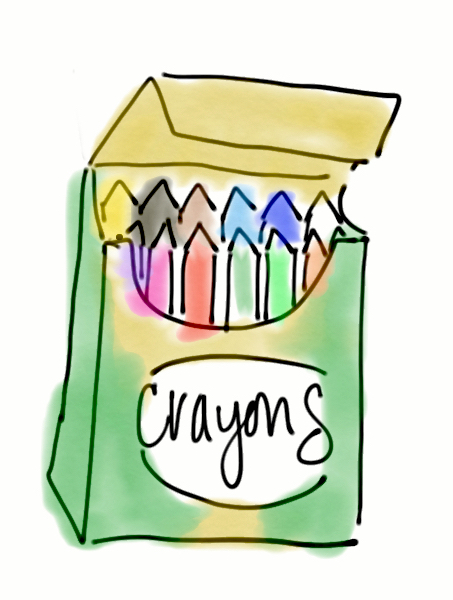 "I never knew experiencing grief had any positive side to it so I simply ran away from it all the time... I'm beginning to see the good from the loss."
- Past Student, Celebrate Recovery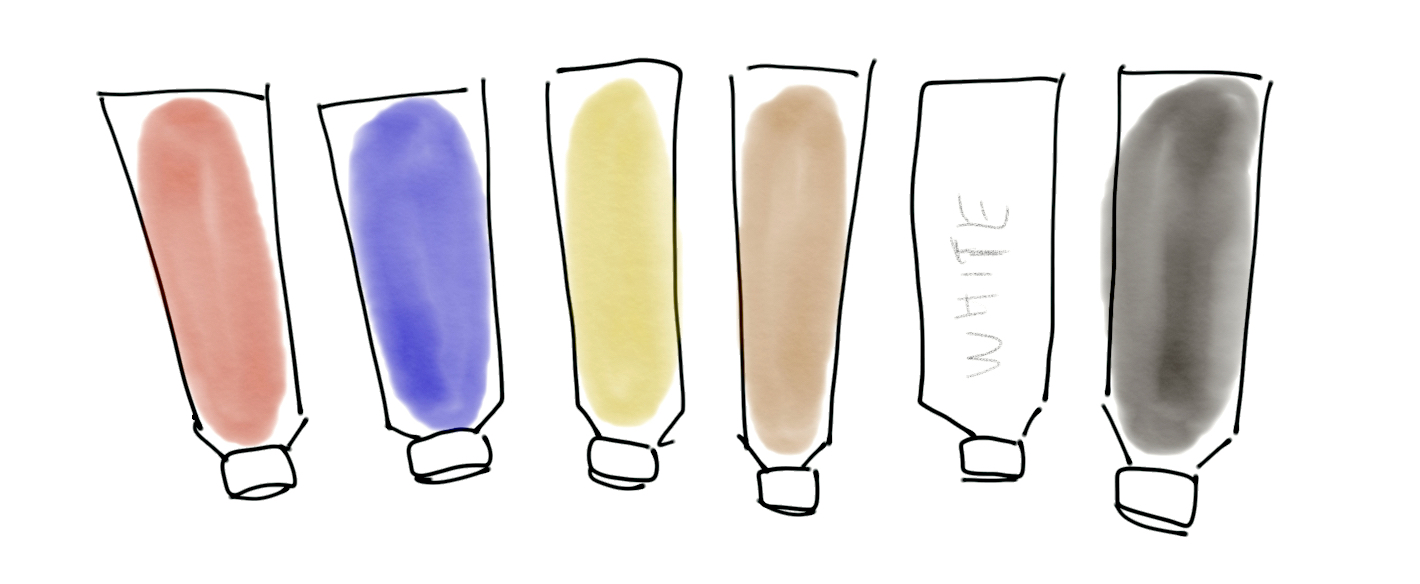 "This is an amazing process... It's so hopeful to believe that something good can come from such tragedy... I highly recommend!"
- Shari Hall, Biblical Counselor
Project Grief - Master Course is created to:
Help grievers recognize, express, and process through their thoughts and emotions.
Help those who are struggling, find a new identity and life without the loved one in it.
Guide grievers 1+ years following a loss forward on their journey towards hope and healing.
Take Your First Step Towards Healing
How do I know if I'm "ready" to take this course?

Grief looks different for everyone, and there's no timeline that says you're "ready to move forward." Immediately following a loss, there are a lot of other pressing concerns, and many people find themselves on "survival mode."
1+ years following a loss, you might find yourself beginning to actually process your thoughts and emotions. That's some hard stuff, and that's often when the immediate help you had received after the loss, dwindles.
Project Grief - Master Course could be the extra support
you need to "get through."
Feeling unsure? I invite you to enroll and try out my course! If it just doesn't feel right, let me know! I offer a 30 day money-back guarantee. I want you to have the best and most relevant resources for your grief journey, and I believe that Project Grief - Master Course might just be the resource you're looking for.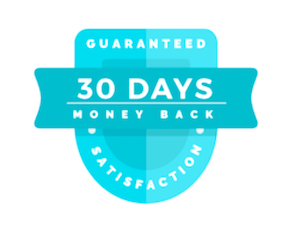 I might not understand your exact loss, but I've have been there, when it feels like life has lost all its color. I understand the need to find a safe space to express your grief, and I'd be honored to walk with you on your grief journey.
- Danica, Project Grief Instructor