Has someone you know lost a loved one?

It's hard to watch them struggle with grief, and sometimes it's even harder to know what to say or do. Help them by equipping them with all the tools they need to process and recover from grief.
Project Grief is an online school for those recovering from grief. We teach ART as a tool for grief recovery. We currently offer two courses: Project Grief (master course) and Holidays After Loss.
"The most thoughtful gift I've ever received!"
- Your gift recipient
Holidays After Loss uses 5 small art projects to teach healthy coping skills for facing the holiday season. Your recipient will also benefit from an online FB community that will help them find support and encouragement as they face this difficult season.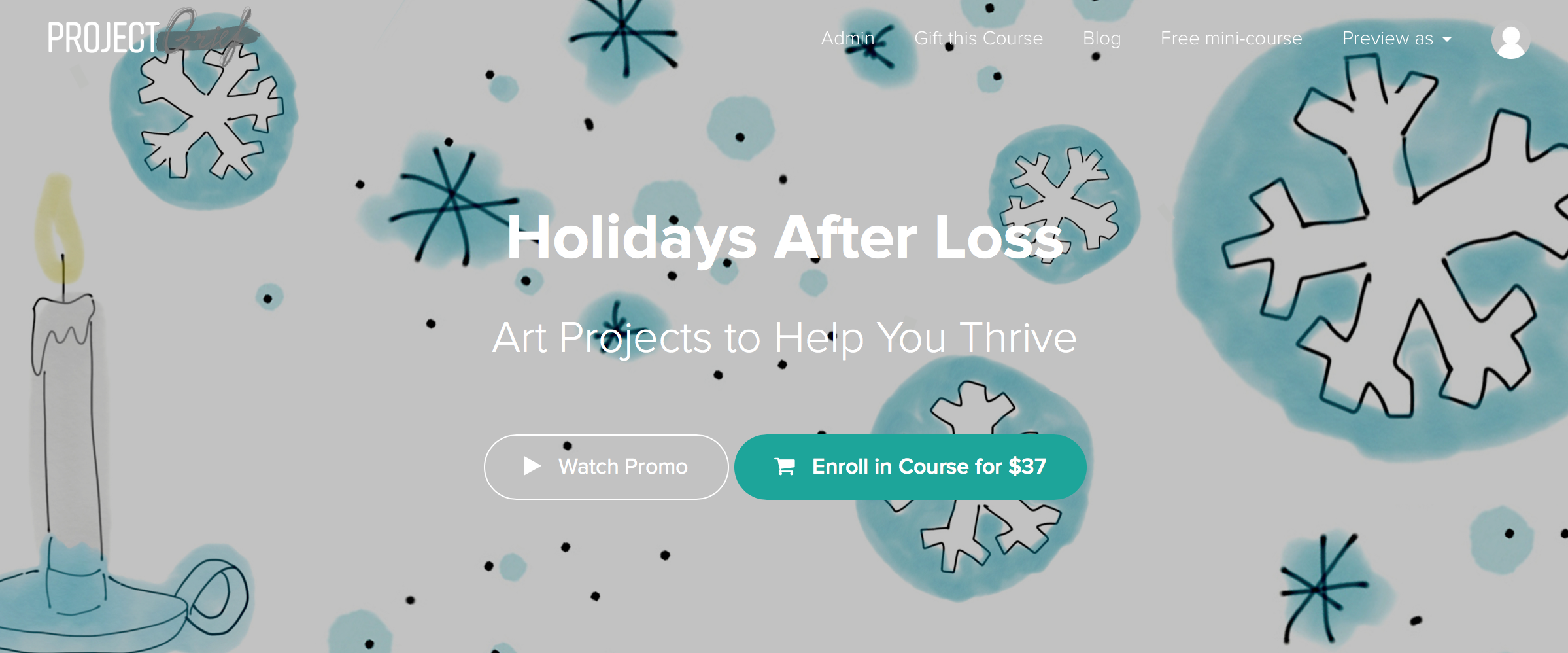 Ready to give? Place your order here.
The Project Grief (master course) is a monthly subscription grants access to ten masterclasses with teaching videos, downloadable templates, and a private Facebook community for additional support.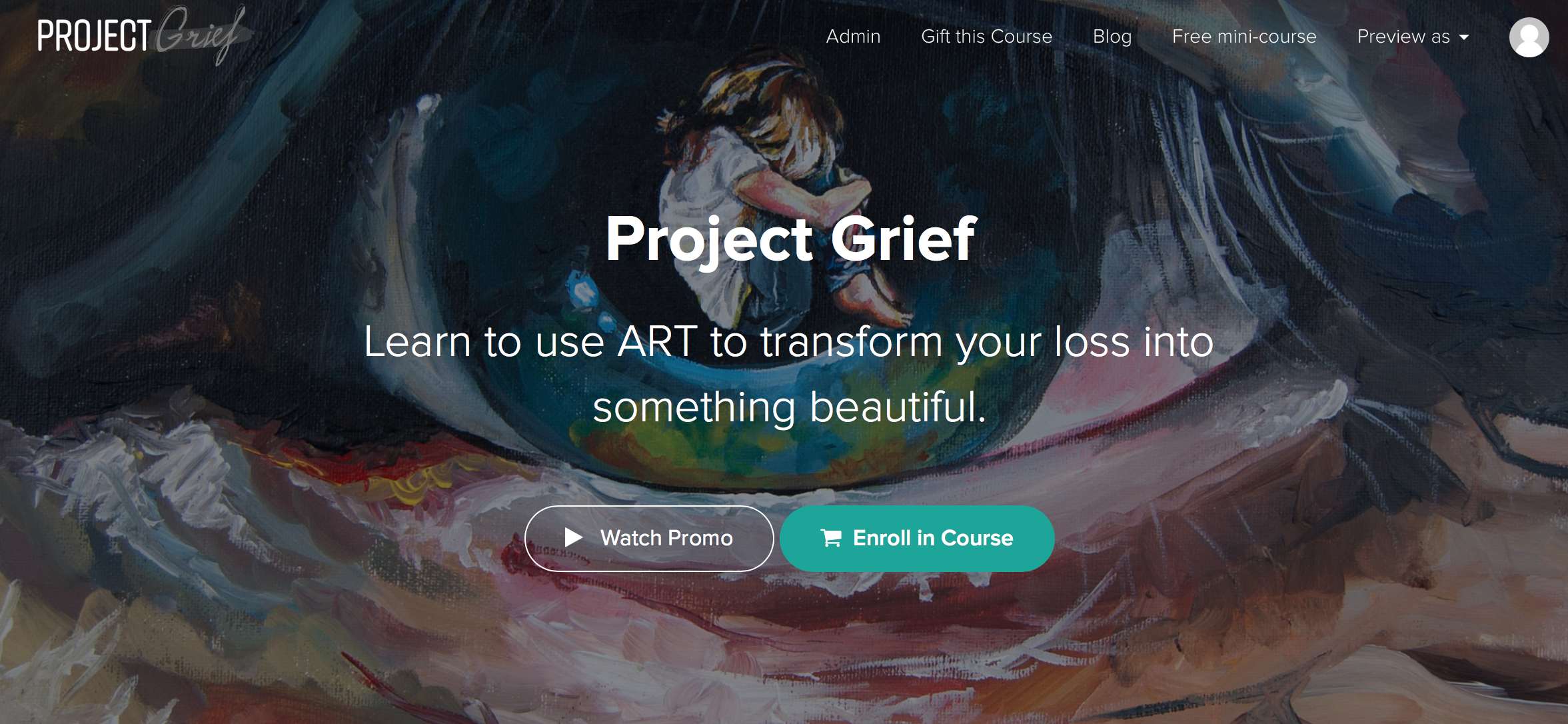 When does the course start? Your recipient gets access as soon as your payment goes through. You can choose to save the log in information and give it to them yourself, OR we can send them a welcome email with instructions right away.
How much does it cost? For just $37/month USD, your gift recipient will enjoy full access to Project Grief lessons and resources. You can choose to give a 3-6 month subscription or choose to give your recipient unlimited forever-access for only $199. For monthly subscriptions, we'll notify you when your subscription is about to end. You'll have the choice to confirm the close of the subscription, or upgrade to unlimited.
Does my recipient need to be an artist to take this course? Not at all! I'll show them everything they need. They'll be able to follow step-by-step tutorials and work from downloaded PDF templates. Plus they'll have the freedom to be creative when they want to.
Check out additional FAQs here (scroll down to FAQs), or email your questions to us at [email protected].

Give a thoughtful gift to help them heal! Order your gift here.