The COVID-19 Pandemic has impacted the world in so many ways, most tragically by its rising death toll. The restrictions of quarantine and stay-at-home orders make it impossible for families to hold traditional funerals and memorial services - at least for the time being. But grief and mourning won't wait until quarantine is lifted and things are "back to normal." This calls for a time of both compassionate and creative action.
Funerals/memorial services are not just a "frivolous ceremony"; they serve as important markers of finality/closure for those who've experienced a loss. Technology becomes the key tool when social distancing and isolation make it impossible to gather to mark the passing of a loved one.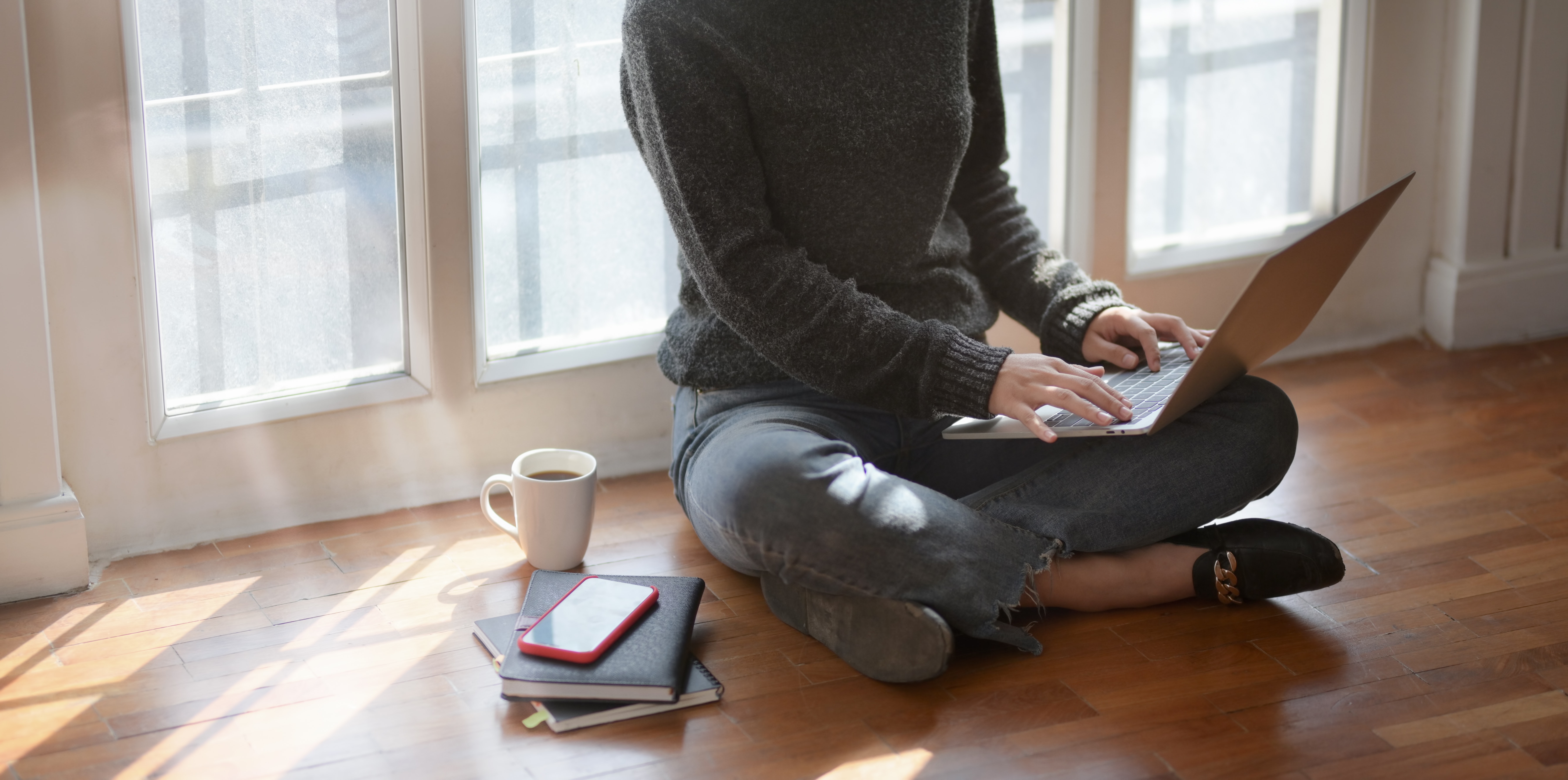 A "virtual memorial" service doesn't have to take the place of a funeral/memorial service, but it can serve as a stand-in until restrictions are lifted and more plans can be made. I suggest holding this "virtual memorial" service for immediate friends & family in the week or so following the death. Before we get into how to do that, I just want to say, reader, that I'm so sorry you have to go through this. Please take a deep breath and look for the suggestions that would be beneficial for you and your family as you face this loss right now. If you feel overwhelmed by the idea of a more formal, structured service, just pick a few things you'd like to do during a virtual family call.
Scroll to #5 to see a sample "virtual memorial" plan you can adapt for your family's needs.
For this "virtual memorial" how-to, I'll be using Zoom as the example (how-to articles are linked to each function you'll need to use), but you can adapt to whatever technology you're using to connect with friends and family (Google Hangouts and Skype are great options for private calls, and Facebook Live and Youtube Live are great options for more public watching.
1.) Think temporary - Quarantine/isolation won't last forever.
Make plans and set a future date for: a more traditional funeral/memorial service, a reception, family get together, or a trip to spread their ashes in a special place. Having these dates/plans penciled into your calendar will help ease the grief over not being able to plan a grand service to honor your loved one's memory like you want to.
2.) Think different - Acknowledge to yourself right now that this "virtual memorial" will not be like any funeral/memorial service that you've attended before.
There will be no flowers, no reception line (though isn't that a relief?), no live musicians, and no viewing. While this can feel like a bummer, it is a benefit in terms of savings and stress.
3.) Think small - You might also have to acknowledge that there will be fewer people there than you'd like (though I do have some suggestions to make it more public).
If you're using a virtual chat site like Zoom, Google Hangouts, or Skype, you have the option to keep the "virtual memorial" more private and you can facilitate a memorial where the family can contribute. Keep the guest list small though, between 4 and 9 computers (not people!). A family of 5 quarantined in one house may represent one computer. Any more screens and speakers on a virtual chat will feel too chaotic to actually be helpful for the purpose of grieving.
One way to involve more than just the immediate family is to post on social media that you are gathering written memories of the lost loved one to be read aloud during your "virtual memorial". Designate one family member to be the Collector and ask people to send written memories to the Collector. (Collector: Set a deadline so that people who want to contribute know when you need the written response by. Allow yourself at least 24 hours to collect, sift, and compile these into a format where they can be written aloud.)
If you want more people to be able to virtually "attend," consider hosting the "virtual memorial" with only one computer via Youtube or Facebook live (with this option, one person should be the designated Host). There is no privacy with this option, but it does make participation more widely available, and guests can comment in real-time. It may be helpful to have someone in on another computer in the Host's house who is monitoring comments and is able to read comments aloud into the camera. This will create a more shared environment.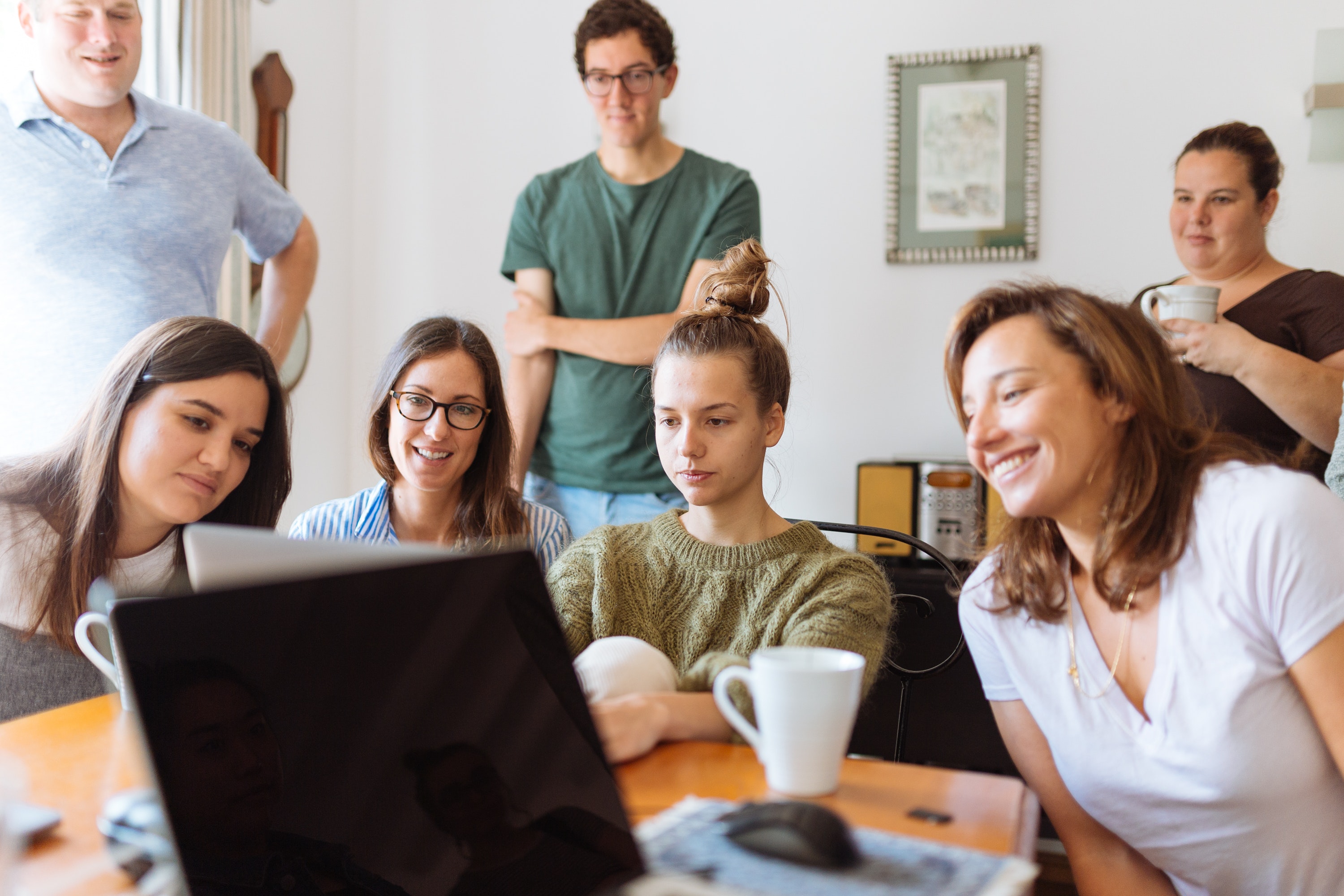 4.) Think organized - Order is helpful because it helps keep the focus on why you're all gathered for this meeting: to honor the lost loved one, provide opportunity to acknowledge the reality of the loss, and to help facilitate a time of collective grief and mourning.
Designate someone as the Host for the Zoom call. This could be you or someone else who has an account with unlimited time (see note at the end of this article). The Host's Personal Meeting ID is the number that everyone will need to know in order to join the meeting.
Via family text or a set of phones calls, plan the date and time of day when the "virtual memorial" is to be held (use a time zone converter if people are scattered). Make sure everyone creates a free Zoom account and has the Host's Personal Meeting ID.
Designate someone as the Facilitator for the Zoom call (think the pastor or funeral director in the traditional memorial/funeral service - sometimes they speak, sometimes not. Mainly they're the ones who plan and direct the order of the service). This could be you, or it might be someone in another house. Sometimes it can be helpful if the Facilitator is someone who's more removed from the loss, be it an aunt or uncle, adult son or daughter, clergyman, neighbor, or sympathetic friend.
Ask "attendees" to help contribute to the "virtual memorial" as a way to create ownership and help give people a way to express their thoughts and emotions (find ideas for contributing below in #5).
Create an "order of service" beforehand. Make sure each person knows their part and when it comes in the order of things. The Facilitator should show/tell the order of service at the beginning of the call so that everyone knows what to expect.
Too much talking back and forth, plus noises of the house around them can throw the whole group off of focus. So when the "virtual memorial" officially starts, have all participants mute their computer audio (this can also be done in the Host's settings). If you have different people contributing to the "virtual memorial" or if you facilitate an open sharing time, participants can individually unmute themselves to talk and then mute themselves when they're done sharing.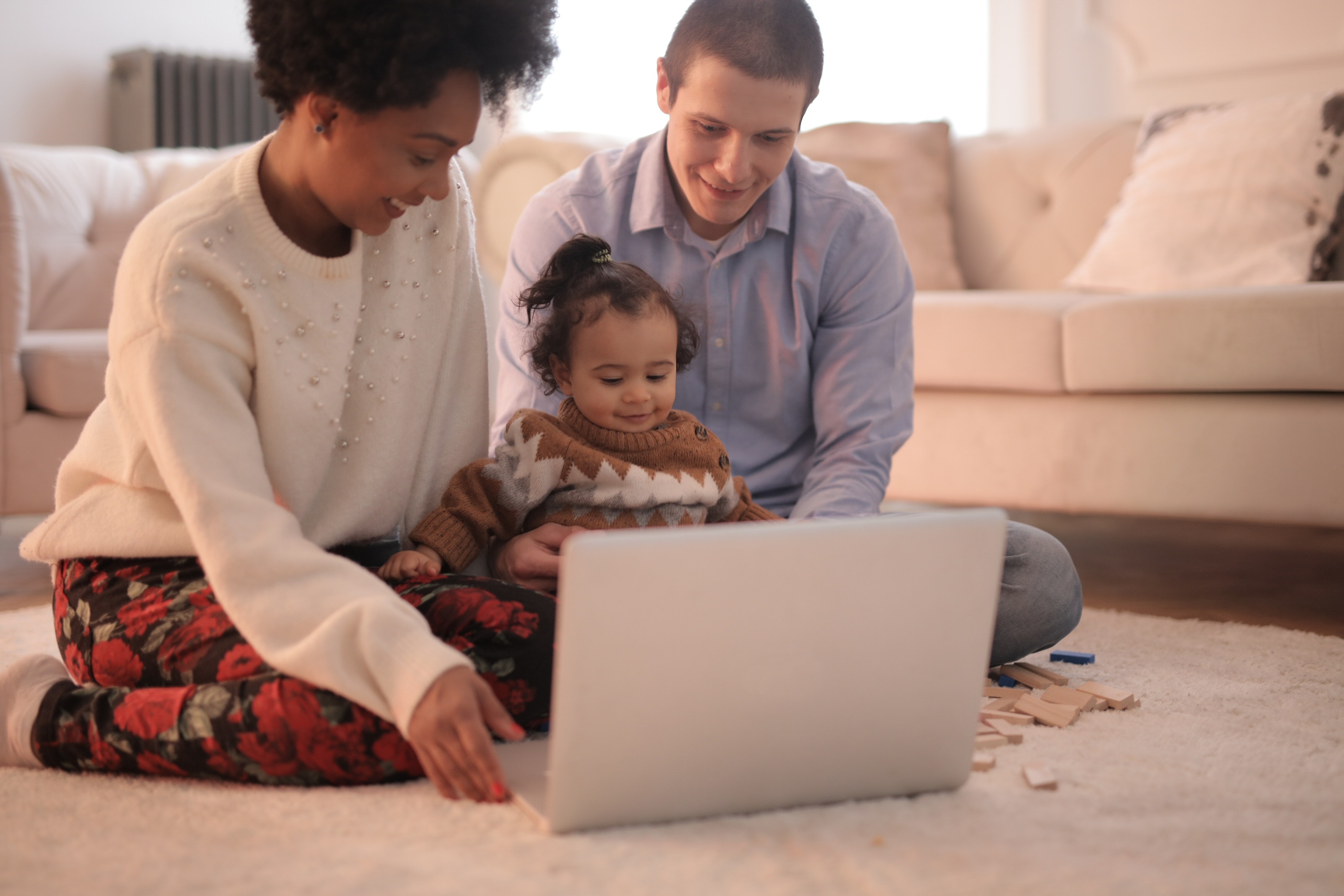 Bonus idea: Plan to Host two Zoom calls back to back: one for the service, and one for informal time afterwards just hanging out (virtually eat lunch together, have the kids say hi, catch up, etc.).
5.) Think meaningful - There are so many ways to bring a meaningful "virtual memorial" to the living rooms of your closest friends and family!
To begin your "virtual memorial", think of a way to show some family solidarity. It can be wearing a certain color or type of clothing (ie, cowboy hats if the lost loved one was a rancher, Hawaiian shirts if they loved their vacations). Another meaningful way to begin is to have each household light a candle together, followed by a moment of silence to remember the lost.
From there, the time is all up to you and what your family most needs. Here's some ideas that either you or a few of you can do during your time together. These ideas are described in terms of roles so that you can contemplate both delegating and involving the whole family:
Facilitator: Opening thoughts and/or prayer, show the "order of service" (host a written list up to the screen or copy/paste it from a Word Doc into the chat
Orator: Write and give a short eulogy
Historian: Compile a powerpoint with memories and pictures of the lost loved one. To share during the service, open the powerpoint and click share screen.
Reader: Read a poem, scripture, or passage from the loved one's favorite book.
Collector: If written memories were collected beforehand, the compiler can read these aloud to the group (remember that not everything has to be read - only the ones that might mean the most to the family).
Facilitator: provide time for a few more memories to be shared by family members in attendance (this is where people can unmute themselves to share).
Musician/DJ: if you have a willing musician in the house, ask them to play something live while the family listens or sings along. Alternatively, a DJ can play a favorite or meaningful recorded song, or they can compile a Spotify playlist to play during the informal hangout after the "virtual memorial" (this is a great task to give to a teen).
Facilitator: Closing thoughts and/or prayer, invitation to break and come back for an informal Zoom meeting to eat together and just talk/catch up.
Follow the order of service, but stay loose with it - moments may happen when someone breaks down and just needs to be comforted. That's OK, and should take priority in that moment. Overall, be creative with honoring your lost loved one and be sensitive and compassionate towards the emotional needs of those in attendance.
6.) Think long-term - Remember that the grief process is a long-term journey. Many of you/your family might be in denial or survival mode right now, and the wave of emotions might begin later. Be there (virtually) for one another in the coming days, weeks, months.
In the coming months, you'll need some support and guidance as you navigate life after loss. I am an artist and Therapeutic Art Coach and my passion is teaching people how to use art as a tool in their grief recovery. And no, you don't have to be an artist in order to benefit from the therapeutic power of art. Check out my free mini-course here.
If your family tries a virtual memorial, I'd love to know how it went! What did you do to commemorate your unique loss?
Notes on using Zoom for a "virtual memorial":
Host: If you have a teacher in the family, who gets unlimited Zoom time through their school, ask them to be the Host. Otherwise, the Host should create a free Zoom account the day before your "virtual memorial". The Free plan will limit your meetings to 40 minutes (but you can just have the family log off and log right back in). However, I have a friend who just created a free Zoom account and her first two meetings were automatically graded to unlimited time - so you might just get lucky too!
If you're new to Zoom, test out the features before the set date/time. It may be helpful to ask family to show up 10 minutes early to sort out any tech issues that arise. That way, everyone is settled and able to focus when it's time to begin.
There is an option to record the meeting - you might want to do this to save for the future, or to send it out to family/friends who weren't able to attend. The Host must enable recording before the meeting in the Host's Zoom settings. After the meeting, the Host can upload it as unlisted or private video on Youtube (so it's only available to those that have the link), or send via a file transfer site like Dropbox. Caution: if the file is too large, Youtube is probably the best option.