Project Grief
Learn to use ART to express your grief - even IF you haven't painted since you were a kid.
Grief is a natural response to loss.
Your heart and mind react to loss with overwhelming emotions and thoughts. That's normal - you have loved deeply, and you lost so much when they died.
You may also need a healthy way to express your grief
...so that it doesn't stay bottled up inside!

But where do you even start?
Facing your grief can feel just like facing a blank canvas.
When you're in emotional pain, it can be hard to find the words to express your grief.
1-on-1 Grief Counseling can so helpful (believe me, I know!) but it can also feel intimidating. Often it becomes a financial burden (averaging $150 USD/hour!), one that requires extra time driving to and from appointments.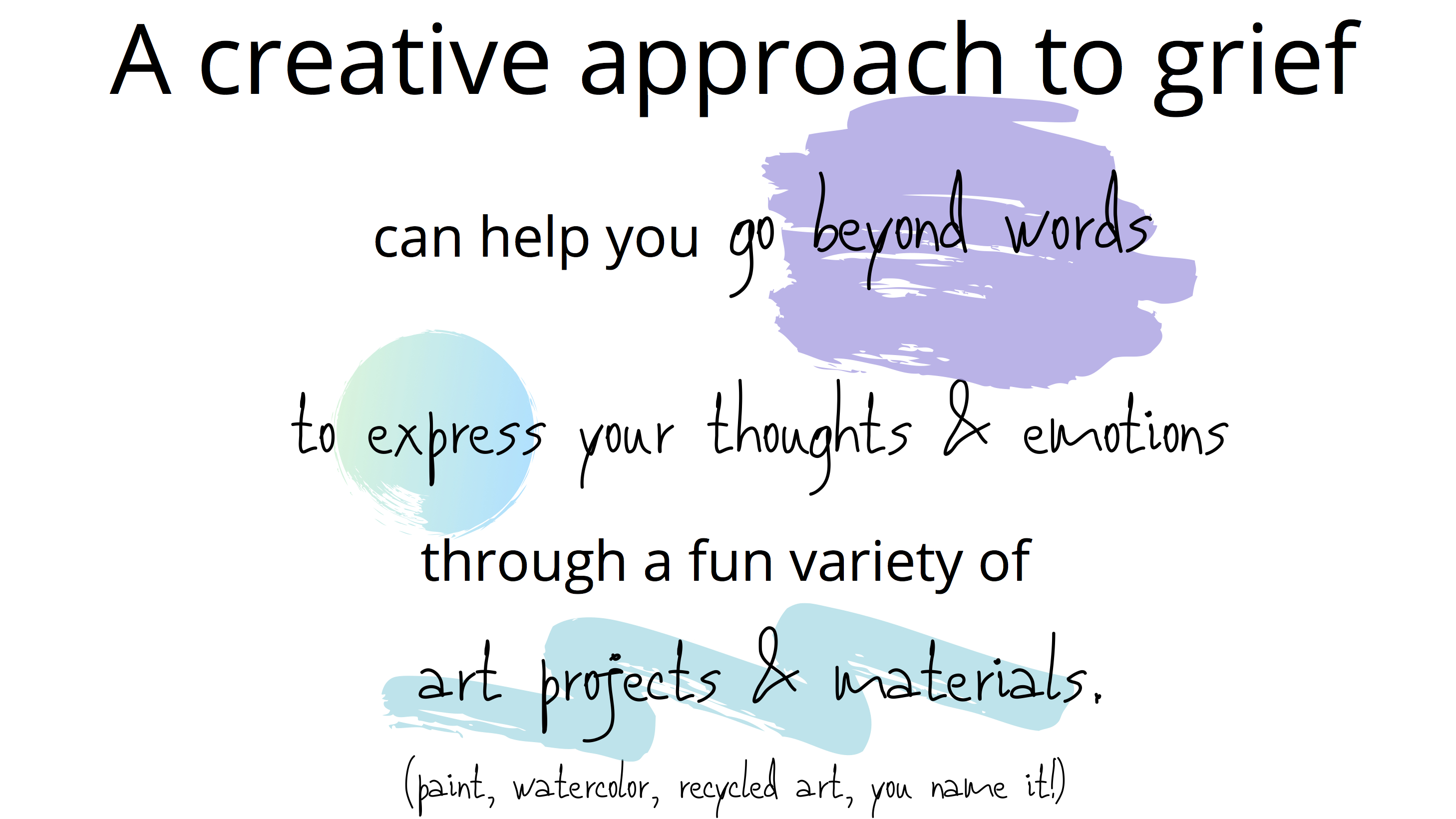 Project Grief online art courses are both affordable and approachable.
Process your loss on your own time (even the midnight hours when you can't sleep!)
Make art, think aloud, cry it out - whatever it takes!- from the comfort of your home.
Receive virtual support from fellow students around the world who are also processing their grief - just like you!
Each art project is designed to help you take the next step in processing your grief.
Project Grief will show you how to:

What if...
you could learn to transform your loss into something beautiful?
"But I'm not an artist!"
- says everyone, ever
Do I have to be artistic to do these courses?
Not at all! In fact, students with little-to-no previous art experience have gained some of the greatest benefits already. That's because, unlike fine art (which all about the final product), grief art is all about the process. So if it ends up ugly or messy, great job! Grief is ugly and messy, too. You don't have to be an artist in order to benefit from art as a tool for grief recovery.
If you are artistically inclined, I'm so glad you're here! There is so much potential for growth when you learn to put more and more of your emotions and thoughts into your artwork. This course is for you, too!
Discover the power of art
to help you move forward in your grief journey.
What past students have to say: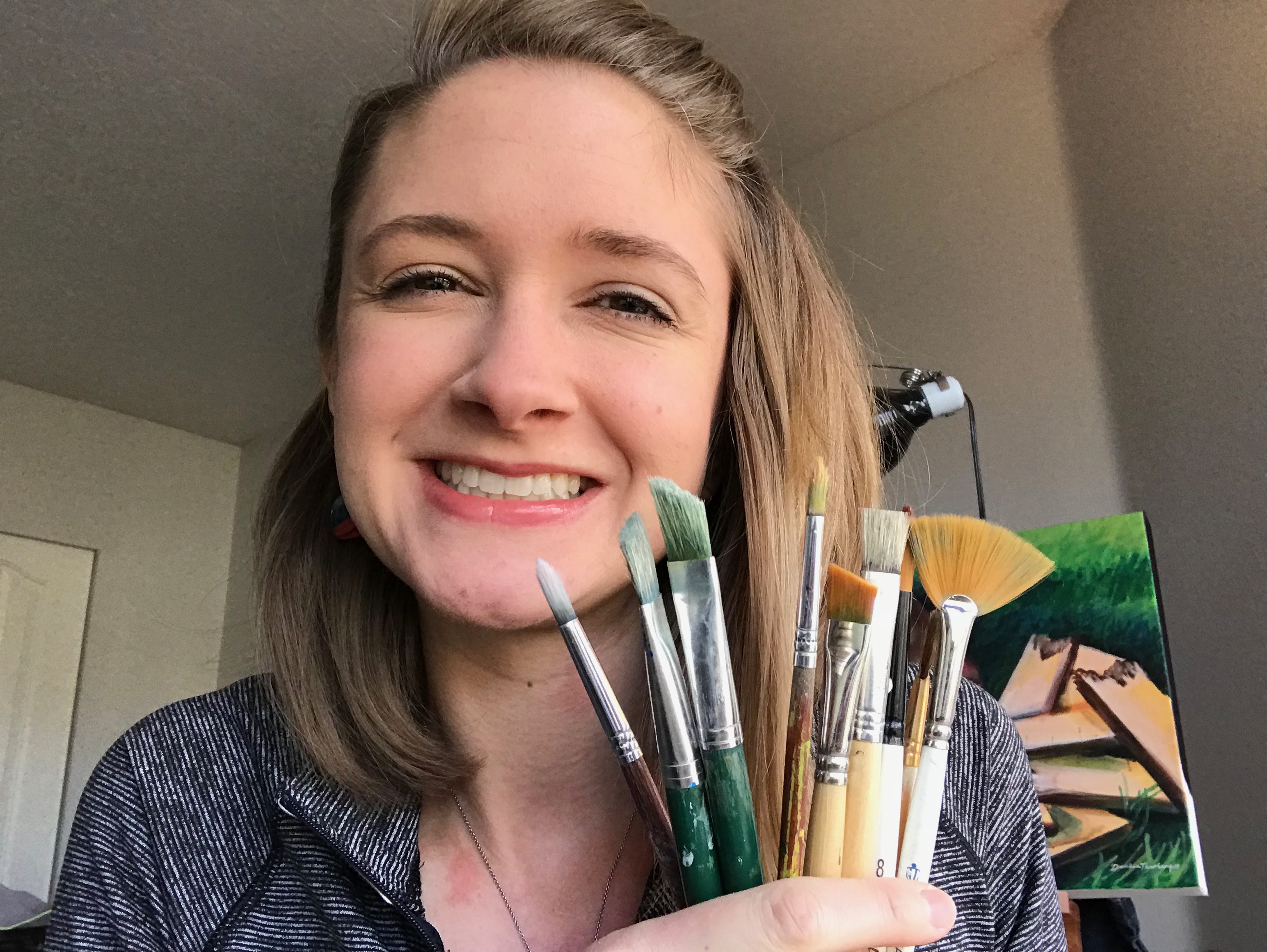 "Loss is so hard! I've been there. I lost my dad to a sudden heart attack when I was twelve years old. We lost my grandma to cancer the following year, then a close aunt right after that. Grief and art have always been a big part of my life, and I created Project Grief to pass on the techniques, mindsets, and resources I developed to help myself through."
"Grief Artist" & Instructor
Not sure where to start?

Try Grief Art 101 for FREE. It's a mini-course that will give you a preview of what Project Grief courses are like. Plus, there's a tiny art project to get your creative juices flowing!
All you need are a few simple materials that you already have laying around your house.
Beautiful soul, my heart goes out to you right now.

I understand the need to find a safe space to express your grief, and I'm honored to walk with you through it.

Ask me anything!
No, really. Got a question? Email me at [email protected]