Project Grief
Process your grief healthfully and creatively - even IF you haven't done art since you were a kid.
ART is a powerful tool for grief recovery.

YOU can learn how to use it - no previous art experience necessary.
Grief is a healthy response to a loss. There's no specific time frame for it's completion, and there's no certain way we have to do it.
Often when we feel "stuck" in grief, it's because we've hit a wall. It might be adversely affecting relationships, jobs, or day-to-day life. Or it might be taking over your thoughts, coloring your emotions, and infiltrating your identity.
Sometimes we need a little help to make it through.
Benefits of making art with Project Grief:
Begin to "feel better"
Learn to be more present
Say goodbye to the old and begin to welcome new things into your life
Learn coping skills to face triggers & death anniversaries
Acquire skills to help face other life challenges (because they will come)
Discover who you are (identity) apart from your grief & loss
Adjust to life without your loved one - begin painting a new picture
Rediscover joy in your everyday (begin to see in color again)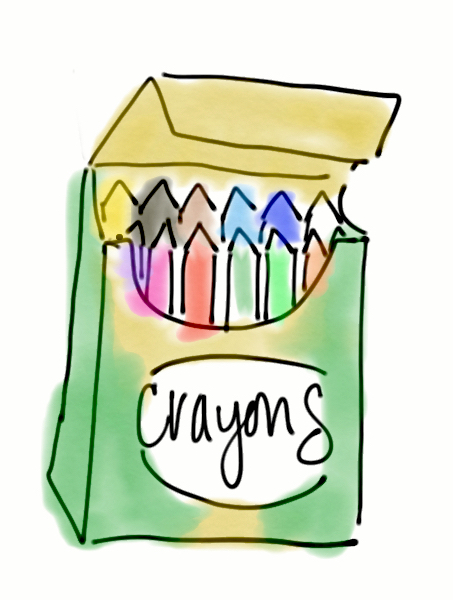 "I never knew experiencing grief had any positive side to it so I simply ran away from it all the time... I'm beginning to see the good from the loss."
- Past Student, Celebrate Recovery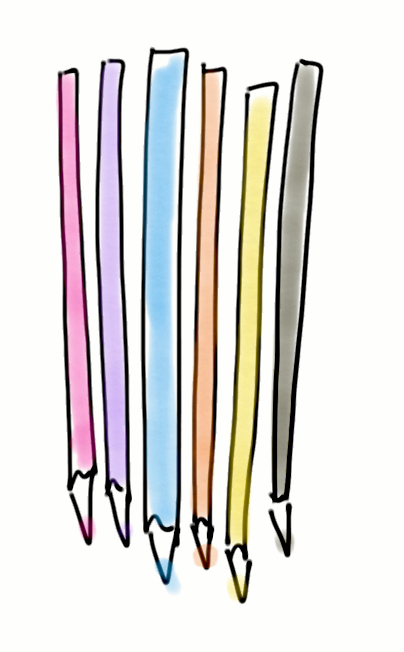 "This is an amazing process... It's so hopeful to believe that something good can come from such tragedy... I highly recommend!"
- Shari Hall, Biblical Counselor
How does it work?
Project Grief works with the idea that anyone can learn to be a "grief artist". Grief artists are people who take the pain of life & transform it into tools and lessons that help them to continually discover a new identity, to love deeper, be more present, and to better work through difficulties as they come.
It all begins with a change in mindset from seeing yourself as a passive "victim" of grief, to approaching thoughts and feelings as a Grief Artist.


Whenever we introduce a change in mindset, the art project that follows is the most important part. The art project is what really helps us create change. That's because we might understand things in our heads, but unless we put them into practice, an idea stays just that - an idea. Putting the idea into practice via an art project helps us begin to think about how we can put the idea into practice in our day-to-day life.
Learning about change is great. But putting it into practice using art? That's what actually begins the change.
We understand the overwhelming range of emotions you might be feeling right now. We might not understand your exact loss, but we have been there, when it feels like life has lost all its color.
We understand the need to find a safe space to express your grief, and we want to walk with you through it.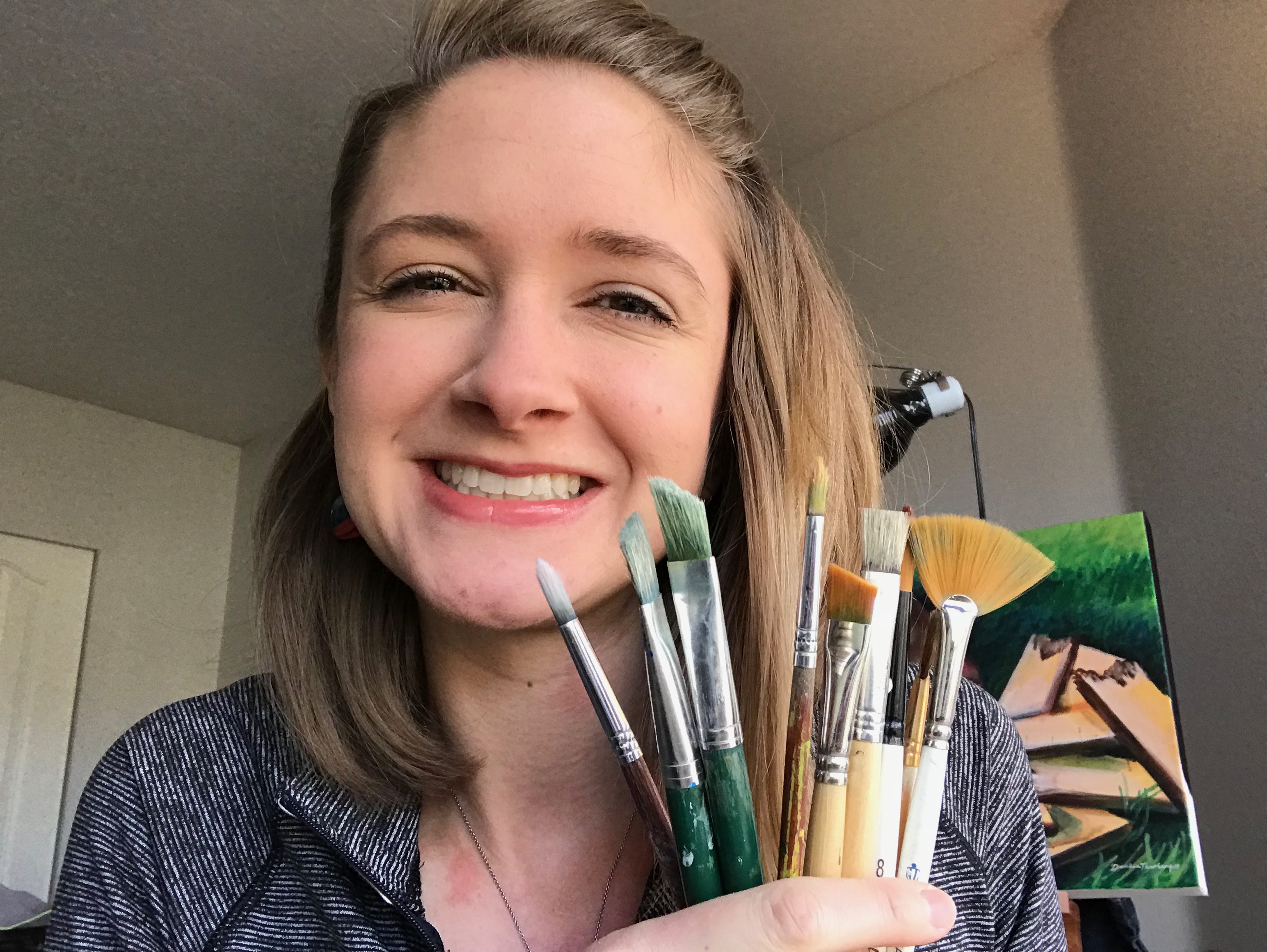 Danica Thurber, Artist & Instructor
When I was twelve years old, my dad passed away of a sudden heart attack. I struggled to understand and express my grief for many years afterward, and art was sometimes my only outlet for grief.

I graduated from Washington State University with a thesis on "Cultural Expressions of Grief Through Art", which was published in an online journal that same year. Since then, I have spoken at multiple conferences nationwide and led grief art workshops throughout the Northwest. I am now a practicing artist and certified Therapeutic Art Life Coach.

Frequently Asked Questions
Do I have to be artistic to do these courses?
Not at all! In fact, students with little-to-no previous art experience have gained some of the greatest benefits already. That's because, unlike fine art (which all about the final product), grief art is all about the process. So if it ends up ugly or messy, great job! Grief is ugly and messy, too. You don't have to be an artist in order to benefit from art as a tool for grief recovery.
And if you are artistically inclined, there is so much to learn from putting your emotions and thoughts into your artwork. I invite you to try it.
What kinds of art projects will I do?
We explore a variety of paper crafts, coloring tools, and mediums like acrylic and watercolor paints. Often we're working with items like dish soap or recycled cardboard boxes, too! Each course is different, so check out the supplies list for each one. I'll show you everything you need, follow easy step-by-step video tutorials, pdf templates, and yes, give you the freedom to be creative when you want to.
How do I know if I'm "ready" to take the course?
Grief looks different for everyone, and there's no timeline that says you're "ready to move forward." If you're feeling stuck in grief, or you're just tired of feeling so tired and sad all the time, you could be ready to take the leap. Project Grief courses are right for you if you want a safe space to process your thoughts, or if you just want to "feel better". Enroll if you also want to acquire skills that will help you face other life challenges outside of just grief. And most importantly, join us if you're willing to process your thoughts and emotions, creatively. I'm so excited to meet you!
How much time does it take to complete a course?
Each course is built to address certain needs, and so they take different amounts of time. The Project Grief master course is built to support long-term healing, so we recommend completing no more than one lesson a week. If you do this, you'll complete it in approximately 12 weeks (but longer is fine and totally normal). Holidays After Loss is made up of 5 shorter projects that can be done over a weekend, a month, or a season - whatever feels right for you. And finally, Grief Art 101 is a good place to start, because it can be completed in 1.5 hours (plus, it's FREE to try!).
Is there an online community to help with support?
Yes! The Holidays After Loss and the Master Course come with a private Facebook group for the instructor & students to interact, as well as to share questions, struggles, and especially victories with one another! Participation in the group is completely on your terms, though, so feel free to engage as much as you want/need.